Our opening week is devoted to a close reading of selections from Plato's Republic. Widely considered to be the foundation of Western political philosophy, and perhaps the greatest work of political philosophy ever written, Plato's Republic is a crucial prelude to the science of politics, and is an opportunity for fellows to familiarize themselves with the pillars of the Western political tradition. With close and sensitive study, fellows will examine central questions that are raised by Plato, such as: What is justice? Who should rule? What are the characteristics of the best political regime—and are there worthy alternatives if the best political regime is unattainable?
Image Credit: Acropolis of Athens by Leo von Klenze, 1846, Wikipedia Commons
Ryan Hanley on why "Character Is Not for Suckers"
This course was part of our residential Political Studies Program. Fellows participate in morning seminars and meet prominent men and women in public life over afternoon and evening sessions.
Faculty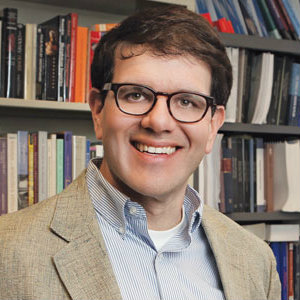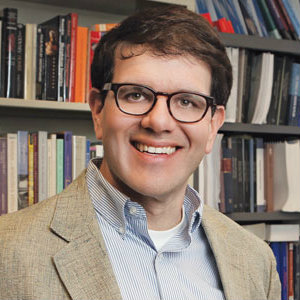 Ryan P. Hanley
Ryan Patrick Hanley is Professor of Political Science at Boston College. Previously, he was the Mellon Distinguished Professor of Political Science at Marquette University. His research in the history of political philosophy focuses on the Enlightenment.
He is the author of Our Great Purpose: Adam Smith on Living a Better Life (Princeton University Press, 2019), Love's Enlightenment: Rethinking Charity in Modernity (Cambridge University Press, 2016), and Adam Smith and the Character of Virtue (Cambridge University Press, 2009). His edited volumes include Adam Smith: His Life, Thought, and Legacy (Princeton University Press, 2016), the Penguin Classics edition of Adam Smith's Theory of Moral Sentiments (Penguin, 2010), and with Darrin M. McMahon, The Enlightenment: Critical Concepts in History, 5 vols. (Routledge, 2010).
His articles have appeared or are forthcoming in American Political Science Review, American Journal of Political Science, Journal of Politics, European Journal of Political Theory, Review of Politics, Social Philosophy & Policy, History of Political Thought, Journal of the History of Philosophy, Revue internationale de philosophie, and Archiv für Geschichte der Philosophie.
Professor Hanley received his B.A. from the University of Pennsylvania, his M.Phil. from Cambridge University, and his Ph.D. from the Committee on Social Thought at the University of Chicago. Prior to Marquette, he was a Mellon Postdoctoral Fellow at Yale University's Whitney Humanities Center.
Download the Full Syllabus
Preview the Syllabus by Week/Session