War Studies Program
WASHINGTON, DC | July 20 – August 4, 2018
Application Deadline
APPLICATIONS NOW CLOSED
The Hertog War Studies Program is an intensive two-week program run by the Institute for the Study of War in Washington DC. The program aims to educate advanced undergraduate students about the theory, practice, organization, and control of war and military forces. Over the course of two weeks, students will learn from and interact with distinguished senior leaders in the national security and military communities. Students will gain a deeper understanding of specific topics in military history and their intersection with modern warfare and policy. Opportunities to learn about military history in a hands-on environment include participating in a battlefield staff-ride to Gettysburg to explore the relationships between terrain, timing, and decision-making in war. Previous editions of the Hertog War Studies Program have featured topics including the insurgencies in Afghanistan and Iraq, and the ongoing threat of the Islamic State of Iraq and al-Sham in Syria and Iraq.
Applications for Summer 2018 programs are now under review. Candidates selected for interviews will be contacted on a rolling basis from late February to late April.
Apply Now
Syllabus
All students will receive a stipend of $1,500 in addition to housing, meals, and subsidized transportation to and within Washington, DC.
Apply Now
Faculty & Speakers
FREDERICK W. KAGAN

Frederick W. Kagan, author of the 2007 report "Choosing Victory: A Plan for Success in Iraq," is one of the intellectual architects of the successful "surge" strategy in Iraq. He is the director of AEI's Critical Threats Project and a former professor of military history at the U.S. Military Academy at West Point. His books range from Lessons for a Long War (AEI Press, 2010), co-authored with Thomas Donnelly, to the End of the Old Order: Napoleon and Europe, 1801-1805 (Da Capo, 2006). He holds a Ph.D. from Yale University in Russian and Soviet military history.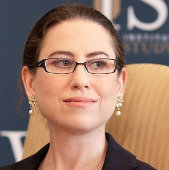 KIMBERLY KAGAN

Kimberly Kagan is the founder and president of the Institute for the Study of War. She is a military historian who has taught at the U.S. Military Academy at West Point, Yale, Georgetown, and American University. Dr. Kagan served in Kabul for seventeen months from 2010 to 2012 working for commanders of the International Security Assistance Force, General David H. Petraeus and subsequently General John Allen. Admiral Mike Mullen, as Chairman of the Joint Chiefs of Staff, recognized Dr. Kagan for this deployment as a volunteer with the Distinguished Public Service Award, the highest honor the Chairman can present to civilians who do not work for the Department of Defense.
Dr. Kagan previously served as a member of General Stanley McChrystal's strategic assessment team, comprised of civilian experts, during his campaign review in June and July 2009. She conducted many regular battlefield circulations of Iraq between May 2007 and April 2010 while General Petraeus and General Raymond T. Odierno served as the MNF-I Commanding General.
Dr. Kagan held an Olin Postdoctoral Fellowship in Military History at Yale International Security Studies in 2004 to 2005 and was a National Security Fellow at Harvard's Olin Institute for Strategic Studies in 2002 to 2003. She received her B.A. in Classical Civilization and her Ph.D. in History from Yale University.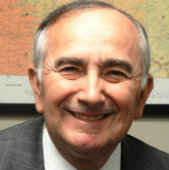 JAMES M. DUBIK

LTG James M. Dubik (U.S. Army, Ret.) is a Senior Fellow at the Institute for the Study of War and a Professor at Georgetown University's Security Studies Program. General Dubik has extensive operational experience in Iraq, Afghanistan, Japan, Korea, Thailand, Bosnia, Haiti, Panama, Honduras, and in many NATO countries. His last job on active duty was as Commanding General of the Multinational Security Transition Command-Iraq (MNSTC-I) and the NATO Training Mission-Iraq during the Surge of 2007–2008. He is a member of the U.S. Army Ranger Hall of Fame and a distinguished member of the U.S. Army 75th Ranger Regiment.
General Dubik taught Philosophy at West Point and Campaign Theory and Practice at the U.S. Army School of Advanced Military Studies, Fort Leavenworth, Kansas.  He has completed an MIT fellowship program for national security studies as well as executive programs in national security at Harvard's JFK School of Government and Syracuse University's Maxwell School of Citizenship and Public Affairs.  He holds a Bachelor's Degree in Philosophy from Gannon University, Erie, Pennsylvania; a Masters in Military Arts and Sciences from the Army Command and General Staff College, Fort Leavenworth, Kansas; and a Ph.D. in Philosophy from the Johns Hopkins University.
Curriculum
The Hertog War Studies Summer Program provides students with a unique opportunity to learn alongside academic and military leaders and engage in challenging coursework on topics including past and future military doctrine, past military operations, and the lessons they teach us for the future.
Throughout this program students will be exposed to the technical language of war, military doctrine, the organization and functioning of armed forces, and the relationship between armies and states.
Each day consists of morning and afternoon seminars led by our four permanent instructors. Some days include small-group discussions with a distinguished guest lecturer in the afternoon or evening. At the end of this program, students will have:
Learned the technical language and grammar of military force;
Mastered the basics of military theory;
Understood the relationships between war and politics, and between the armed forces and political leadership;
Experienced a battlefield staff ride to understand the relationships between terrain, time, and decision-making in war.
View our syllabus from the 2017 War Studies Program to learn more about the student experience. Previous guest speakers have included Gen. Martin Dempsey, Gen. Stanley A. McChrystal, Gen. David Petraeus, and Amb. Ryan Crocker, among others.
Advancement Opportunities
Advanced Program
War Studies alumni have the opportunity to participate in advanced sessions. These sessions focus either on a national security challenge or on a historical conflict. Previous advanced seminars have focused on ISIS's ideology and vision and on the Eastern Front of World War II.
The Evans Hanson Fellowship
The Evans Hanson Fellowship is designed to provide an opportunity for outstanding alumni of the War Studies Program to work as a research analyst at the Institute for the Study of War. This Fellowship seeks to help build the next generation of national security leaders.
Internships & Employment Opportunities
Alumni of the War Studies Program are also able to take advantage of internship and employment opportunities at ISW. Interns work directly with analysts and have many opportunities to engage with Institute leadership on the subjects of their research.
Other courses you might be interested in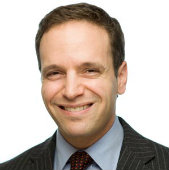 VANCE SERCHUK
Vance Serchuk is executive director of the KKR Global Institute. Prior to joining KKR, Mr. Serchuk served for six years as the senior national security advisor to Senator Joseph Lieberman (I-Connecticut).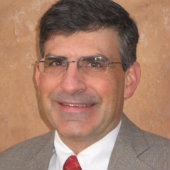 PAUL CARRESE
Paul Carrese is the founding Director of the School of Civic and Economic Thought and Leadership at Arizona State University, having served for 19 years as professor of political science at the U.S. Air Force Academy, where he co-founded and served as director of the Academy's great-books honors program.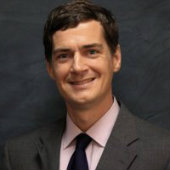 HUGH LIEBERT
Hugh Liebert is assistant professor of American politics, policy, and strategy in the department of social sciences at the United States Military Academy. His primary areas of interest are Greek and Roman political thought and American politics. He is the author of Plutarch's Politics: Between City and Empire.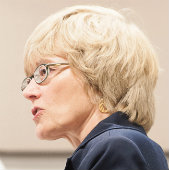 DIANA SCHAUB
Diana J. Schaub is professor of political science at Loyola University Maryland and a member of the Hoover Institution's task force on The Virtues of a Free Society. She is the author of Erotic Liberalism: Women and Revolution in Montesquieu's "Persian Letters", along with a number of book chapters and articles in the fields of political philosophy and American political thought.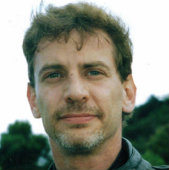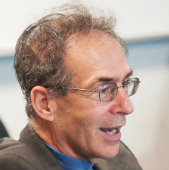 JAMES W. CEASER
James W. Ceaser is Harry F. Byrd Professor of Politics at the University of Virginia, where he has taught since 1976, and a visiting fellow at the Hoover Institution. He has written several books on American politics and political thought, including Presidential Selection and Liberal Democracy and Political Science.