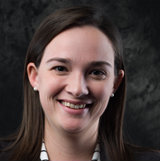 Meredith Potter
Current Position:

Nonresident Fellow, Atlantic Council

Past:

Office of Dr. Henry A. Kissinger, Presidential Management Fellow, U.S. Department of State

Education:

Yale University
Meredith Potter participated in the Political Studies Program the same year she graduated from Yale University. After the Political Studies Program, she began a career as a Presidential Management Fellow at the U.S. Department of State with postings abroad and at the United Nations. She served as Director of Research & Policy for Dr. Henry Kissinger, working with him on issues of national security and diplomacy.
HOW DID YOU FIRST HEAR ABOUT POLITICAL STUDIES? WHY DID YOU DECIDE TO APPLY?

From one of my professors, John Gaddis, who teaches courses on Cold War history and Grand Strategy. He nominated me for the program. I think he was impressed by the extent to which the Political Studies syllabus mirrored our Grand Strategy one—both seek to connect seminal texts to modern strategy-making.

WHAT DID YOU MAKE OF THE POLITICAL STUDIES CURRICULUM AND ITS COMBINATION OF HISTORICAL TEXTS AND CONTEMPORARY ISSUES?

I've always believed history explains much of the modern political landscape. I knew studying Aristotle, Machiavelli, and, in particular, the American Founders could impart important lessons about the timeless characteristics of politics. Plus, Hertog helps connect the dots, with the last few weeks of Political Studies focusing on modernity. Taking the course on Iranian nuclear proliferation [taught by Hudson Institute expert Michael Doran] was immediately relevant. That Hertog allows you grapple with both of those concepts—Aristotelian thought and Iran—is both interesting and useful.

OVERALL, WHAT WAS YOUR IMPRESSION OF POLITICAL STUDIES?

On one hand, Political Studies is very much like college—sometimes you learn the most in late-night conversations with your peers. The collective social experience of getting to know 35 other people who want to talk about political philosophy—even at 2 in the morning—was fun.

On the other hand, Hertog brings together people with diverse backgrounds and experiences. The folks who challenged my assumptions aided my own intellectual development. And as someone who stayed in DC for a while—where so many Political Studies alumni end up—I'm thankful for my Hertog friends.

DO YOU THINK POLITICAL STUDIES IS BENEFICIAL FOR YOUNG PEOPLE INTERESTED IN PUBLIC SERVICE?

Yes. The people I've worked with have also studied the classics. The books encourage 30,000-foot strategic thinking about the big picture. What's the root cause? What's the end goal?

That's a powerful framework for a modern bureaucrat. It's easy to focus on responding to crises. It's harder to think from 30,000 feet but it's critical.

WHERE DO YOU SEE YOURSELF IN 10 YEARS? IN A SIMILAR JOB, OR EMBARKING ON SOMETHING DIFFERENT?

I think I'll likely work for the government again. Beyond that, I don't know. Some of the best public servants this country's ever had were flexible. They seized opportunities as they arose. I can't say exactly what job I'll have, but I do hope it's in public service.