Political Thought & Philosophy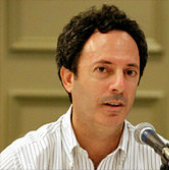 PETER BERKOWITZ
Peter Berkowitz is the Tad and Dianne Taube Senior Fellow at the Hoover Institution, Stanford University. He studies and writes about, among other things, constitutional government, conservatism and progressivism in America, liberal education, national security and law, and Middle East politics.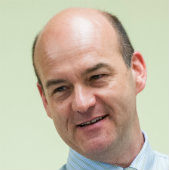 ROBERT BARTLETT
Robert C. Bartlett is the Behrakis Professor of Hellenic Political Studies at Boston College. His principal area of research is classical political philosophy, with particular attention to the thinkers of ancient Hellas, including Thucydides, Plato, Xenophon, and Aristotle.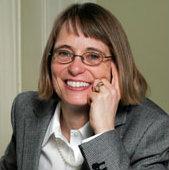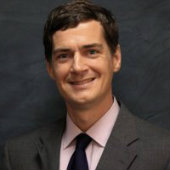 HUGH LIEBERT
Hugh Liebert is assistant professor of American politics, policy, and strategy in the department of social sciences at the United States Military Academy. His primary areas of interest are Greek and Roman political thought and American politics. He is the author of Plutarch's Politics: Between City and Empire.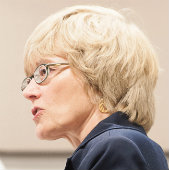 DIANA SCHAUB
Diana J. Schaub is professor of political science at Loyola University Maryland and a member of the Hoover Institution's task force on The Virtues of a Free Society. She is the author of Erotic Liberalism: Women and Revolution in Montesquieu's "Persian Letters", along with a number of book chapters and articles in the fields of political philosophy and American political thought.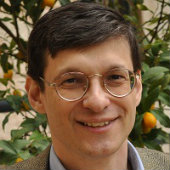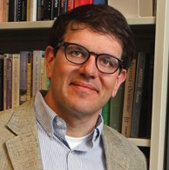 RYAN P. HANLEY
Ryan Hanley is the Mellon Distinguished Professor of Political Science at Marquette University. His research in the history of political philosophy focuses on the Enlightenment. He is the author of Adam Smith and the Character of Virtue and editor of Adam Smith: His Life, Thought and Legacy.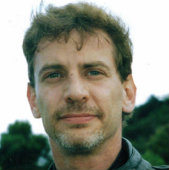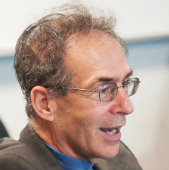 JAMES W. CEASER
James W. Ceaser is Harry F. Byrd Professor of Politics at the University of Virginia, where he has taught since 1976, and a visiting fellow at the Hoover Institution. He has written several books on American politics and political thought, including Presidential Selection and Liberal Democracy and Political Science.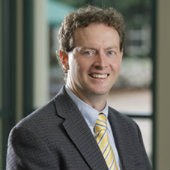 BENJAMIN STOREY
Benjamin Storey teaches the history of political philosophy, and is Co-Director of the Tocqueville Program at Furman University. His forthcoming book is called The Restless Age: Four French Thinkers on the Quest for Self-Knowledge in Modernity.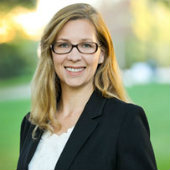 JENNA SILBER STOREY
Jenna Silber Storey is the Director of the Society of Tocqueville Fellows at Furman University. Her research focuses on the work of Carl Schmitt and his influence on the contemporary interest in political theology.
War & Foreign Affairs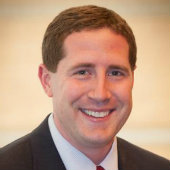 CHRISTOPHER GRIFFIN
Christopher Griffin is a national security expert, specializing in U.S. foreign and defense policy toward the Asia-Pacific. He served as legislative director to Senator Joseph I. Lieberman, advising the senator on the full range of legislative proposals and key votes.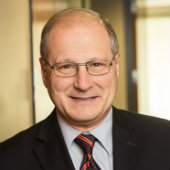 ERIC EDELMAN
Eric Edelman is a Counselor at the Center for Strategic and Budgetary Assessments and the Roger Hertog Distinguished Practitioner-in-Residence at the Philip Merrill Center for Strategic Studies at Johns Hopkins. Before retiring from the U.S. Foreign Service, he held senior positions at the Departments of State and Defense as well as the White House.
FREDERICK W. KAGAN

Frederick W. Kagan, author of the 2007 report "Choosing Victory: A Plan for Success in Iraq," is one of the intellectual architects of the successful "surge" strategy in Iraq. He is the director of AEI's Critical Threats Project and a former professor of military history at the U.S. Military Academy at West Point. His books range from Lessons for a Long War (AEI Press, 2010), co-authored with Thomas Donnelly, to the End of the Old Order: Napoleon and Europe, 1801-1805 (Da Capo, 2006). He holds a Ph.D. from Yale University in Russian and Soviet military history.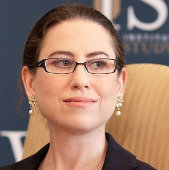 KIMBERLY KAGAN

Kimberly Kagan is the founder and president of the Institute for the Study of War. She is a military historian who has taught at the U.S. Military Academy at West Point, Yale, Georgetown, and American University. Dr. Kagan served in Kabul for seventeen months from 2010 to 2012 working for commanders of the International Security Assistance Force, General David H. Petraeus and subsequently General John Allen. Admiral Mike Mullen, as Chairman of the Joint Chiefs of Staff, recognized Dr. Kagan for this deployment as a volunteer with the Distinguished Public Service Award, the highest honor the Chairman can present to civilians who do not work for the Department of Defense.
Dr. Kagan previously served as a member of General Stanley McChrystal's strategic assessment team, comprised of civilian experts, during his campaign review in June and July 2009. She conducted many regular battlefield circulations of Iraq between May 2007 and April 2010 while General Petraeus and General Raymond T. Odierno served as the MNF-I Commanding General.
Dr. Kagan held an Olin Postdoctoral Fellowship in Military History at Yale International Security Studies in 2004 to 2005 and was a National Security Fellow at Harvard's Olin Institute for Strategic Studies in 2002 to 2003. She received her B.A. in Classical Civilization and her Ph.D. in History from Yale University.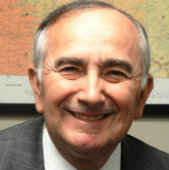 JAMES M. DUBIK

LTG James M. Dubik (U.S. Army, Ret.) is a Senior Fellow at the Institute for the Study of War and a Professor at Georgetown University's Security Studies Program. General Dubik has extensive operational experience in Iraq, Afghanistan, Japan, Korea, Thailand, Bosnia, Haiti, Panama, Honduras, and in many NATO countries. His last job on active duty was as Commanding General of the Multinational Security Transition Command-Iraq (MNSTC-I) and the NATO Training Mission-Iraq during the Surge of 2007–2008. He is a member of the U.S. Army Ranger Hall of Fame and a distinguished member of the U.S. Army 75th Ranger Regiment.
General Dubik taught Philosophy at West Point and Campaign Theory and Practice at the U.S. Army School of Advanced Military Studies, Fort Leavenworth, Kansas.  He has completed an MIT fellowship program for national security studies as well as executive programs in national security at Harvard's JFK School of Government and Syracuse University's Maxwell School of Citizenship and Public Affairs.  He holds a Bachelor's Degree in Philosophy from Gannon University, Erie, Pennsylvania; a Masters in Military Arts and Sciences from the Army Command and General Staff College, Fort Leavenworth, Kansas; and a Ph.D. in Philosophy from the Johns Hopkins University.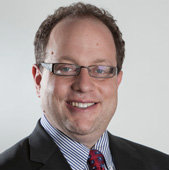 DAN BLUMENTHAL
Dan Blumenthal is the director of Asian Studies at the American Enterprise Institute, where he focuses on East Asian security issues and Sino-American relations. Mr. Blumenthal has both served in and advised the U.S. government on China issues for over a decade. Previously, he was the John A. van Beuren Chair Distinguished Visiting Professor at the U.S. Naval War College.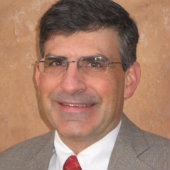 PAUL CARRESE
Paul Carrese is the founding Director of the School of Civic and Economic Thought and Leadership at Arizona State University, having served for 19 years as professor of political science at the U.S. Air Force Academy, where he co-founded and served as director of the Academy's great-books honors program.
Economics & Domestic Policy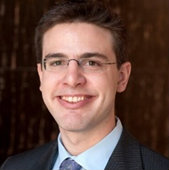 MATTHEW CONTINETTI
Matthew Continetti is editor in chief of the Washington Free Beacon. Prior to joining the Beacon, he was opinion editor of The Weekly Standard, where he remains a contributing editor.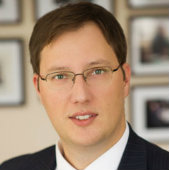 ADAM J. WHITE
Adam J. White is a research fellow at the Hoover Institution based in Washington, DC, writing on the Constitution, regulation, and the courts. He is also executive director of the Center for the Study of the Administrative State at George Mason University's Antonin Scalia Law School.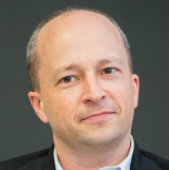 YUVAL LEVIN
Yuval Levin is the editor of National Affairs. He is also the Hertog Fellow at the Ethics and Public Policy Center, a senior editor of The New Atlantis, and a contributing editor of National Review and The Weekly Standard.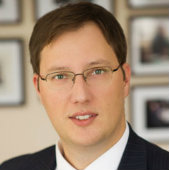 ADAM J. WHITE
Adam J. White is a research fellow at the Hoover Institution based in Washington, DC, writing on the Constitution, regulation, and the courts. He is also executive director of the Center for the Study of the Administrative State at George Mason University's Antonin Scalia Law School.