All Western philosophy is said to be a "series of footnotes to Plato." For the inaugural week of the Political Studies Program, fellows will have a choice between two seminars devoted to close reading of the Republic or the Gorgias.
In discussing each Platonic dialogue, fellows will reflect on the ethical dilemmas implied by the pursuit of power, in politics and other realms, and on how we should conduct ourselves in a world in which the demands of justice and the demands of political necessity often seem to conflict.
Image Credit: Acropolis of Athens by Leo von Klenze, 1846, Wikipedia Commons
Ben Storey on Why We Are Restless, Moderated by Ryan Hanley
This course is part of our residential Political Studies Program. Fellows participate in morning seminars and meet prominent men and women in public life over afternoon and evening sessions. Up to 36 fellows will be selected.
Faculty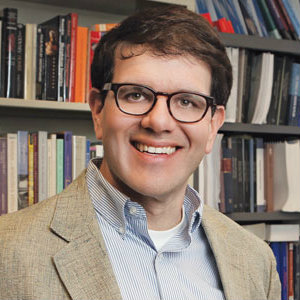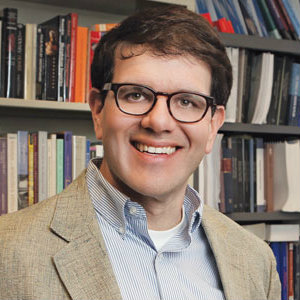 Ryan P. Hanley
Ryan Patrick Hanley is Professor of Political Science at Boston College. Previously, he was the Mellon Distinguished Professor of Political Science at Marquette University. His research in the history of political philosophy focuses on the Enlightenment.
He is the author of Our Great Purpose: Adam Smith on Living a Better Life (Princeton University Press, 2019), Love's Enlightenment: Rethinking Charity in Modernity (Cambridge University Press, 2016), and Adam Smith and the Character of Virtue (Cambridge University Press, 2009). His edited volumes include Adam Smith: His Life, Thought, and Legacy (Princeton University Press, 2016), the Penguin Classics edition of Adam Smith's Theory of Moral Sentiments (Penguin, 2010), and with Darrin M. McMahon, The Enlightenment: Critical Concepts in History, 5 vols. (Routledge, 2010).
His articles have appeared or are forthcoming in American Political Science Review, American Journal of Political Science, Journal of Politics, European Journal of Political Theory, Review of Politics, Social Philosophy & Policy, History of Political Thought, Journal of the History of Philosophy, Revue internationale de philosophie, and Archiv für Geschichte der Philosophie.
Professor Hanley received his B.A. from the University of Pennsylvania, his M.Phil. from Cambridge University, and his Ph.D. from the Committee on Social Thought at the University of Chicago. Prior to Marquette, he was a Mellon Postdoctoral Fellow at Yale University's Whitney Humanities Center.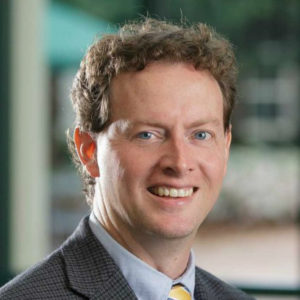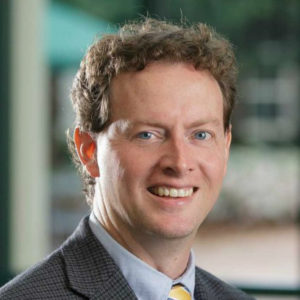 Benjamin Storey
Benjamin Storey is a senior fellow in Social, Cultural, and Constitutional Studies at the American Enterprise Institute (AEI). He is concurrently a research professor at Furman University, where he previously served as Jane Gage Hipp Professor of Politics and International Affairs and director of the Tocqueville Program. At AEI, he focuses on political philosophy, civil society, and higher education, and he is the co-organizer of a conference series on the future of the American university.
In 2016–17, Dr. Storey was a visiting fellow at the James Madison Program in American Ideals and Institutions at Princeton University. From 2010 to 2012, he was the director of a National Endowment for the Humanities "Enduring Questions" course development project. He has also taught at the Hertog Political Studies Program, the Tikvah Fund, and the William F. Buckley, Jr. Program at Yale.
Dr. Storey is the coauthor, with his wife, Jenna Silber Storey, of Why We Are Restless: On the Modern Quest for Contentment (Princeton University Press, 2021). Together, the Storeys are working on a book titled, The Art of Choosing: How Liberal Education Should Prepare You For Life.
He has a Ph.D. and M.A. from the Committee on Social Thought at the University of Chicago and a B.A. from the University of North Carolina at Chapel Hill.
Preview the Syllabus by Week/Session