In the first half of 2011, an unprecedented wave of revolutionary fervor swept through the Arab world, catching everyone—Middle East rulers, Western statesmen, academic analysts, government intelligence officers, you name it—by surprise. The wave was as consequential as it was unexpected. It toppled Arab leaders who previously seemed impervious to opposition, and it discredited many of the basic concepts that had been guiding the policies of the United States government.
This two-week course will survey the upheaval in the Middle East, asking and seeking to answer a few simple questions: What was the Arab Spring? How has it, together with its aftermath, changed American priorities and strategies? What are the key challenges the United States is likely to face in the coming years?
While the Arab Spring is the starting point of our discussion, it is not our sole focus. We are deeply aware that this revolutionary wave struck while the United States was drawing down from Iraq and Afghanistan, locked in a prolonged contest with Iran, and frustrated by the lack of progress in Israeli-Palestinian negotiations. These issues will also command our attention. Our emphasis throughout will be on contemporary security dilemmas, but we will situate these within a broad context. Our approach is interdisciplinary—with readings drawn from policy practitioners, historians, journalists, intelligence officers, and political scientists.
Image: "You Will Pay for What you Done Mubarak" by Ramy Roof | Flickr, CC BY 2.0
Mike Doran on U.S. Security Policy in the Middle East
Faculty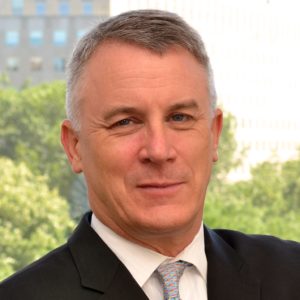 Michael Doran
Michael Doran, an expert in U.S. policy toward the Middle East, radical Islam, and the Arab- Israeli conflict, is a Senior Fellow at the Hudson Institute in Washington, DC. He has also held a number of senior U.S. government posts related to Middle East policy and strategic communication.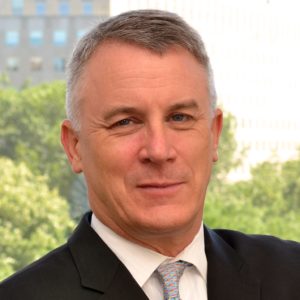 Michael Doran
Michael Doran is a Senior Fellow at the Hudson Institute in Washington, DC. He specializes in Middle East security issues.
In the administration of President George W. Bush, Doran served in the White House as a senior director in the National Security Council, where he was responsible for helping to devise and coordinate United States strategies on a variety of Middle East issues, including Arab-Israeli relations and U.S. efforts to contain Iran and Syria. He also served in the Bush administration as a senior advisor in the State Department and a deputy assistant secretary of defense in the Pentagon.
Before coming to Hudson, Doran was a Senior Fellow at the Brookings Institution. He has also held teaching positions at NYU, Princeton, and the University of Central Florida. He is the author of Pan-Arabism before Nasser, which analyzes the first Arab-Israeli war as an inter-Arab conflict, and Ike's Gamble: America's Rise to Dominance in the Middle East, about President Eisenhower and the Middle East. He appears frequently on television, and has published extensively in Foreign Affairs, The American Interest, Commentary, Mosaic Magazine, The Wall Street Journal, The Washington Post, and The New York Times.
Born in Kokomo, Indiana, Doran went to elementary school in Carmel, outside of Indianapolis, before his family moved to Fullerton, California, where he graduated from Sunny Hills High School. He received a B.A. from Stanford and an M.A. and Ph.D. in Near Eastern Studies from Princeton.
Download the Full Syllabus
Preview the Syllabus by Week/Session