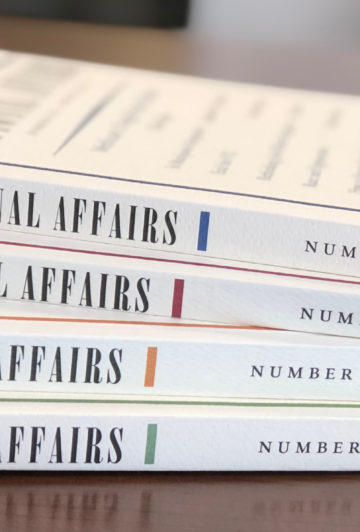 National Affairs
| 2009
National Affairs is a quarterly journal of essays about domestic policy, political economy, society, culture, and political thought. It aims to help Americans think a little more clearly about our public life, and rise a little more ably to the challenge of self-government.
Each issue features lively yet serious essays on the range of domestic issues: from economics and health care to education and welfare; from the legal debates of the day to enduring dilemmas of society and culture. We will devote special attention to the deeper theoretical questions of American self-government—seeking to cut through the conventional wisdom, help you make sense of complex issues, offer concrete proposals, and illuminate the ideas that move our politics.
In doing so, we strive to walk in the footsteps of our intellectual and institutional predecessor, The Public Interest, a journal that for decades enriched our public life with its unparalleled clarity and wisdom. We hope to provide the same service to Americans addressing the problems of a new era, and to serve as a venue for a new generation of thinkers and writers seeking to influence the affairs of the nation.
View More