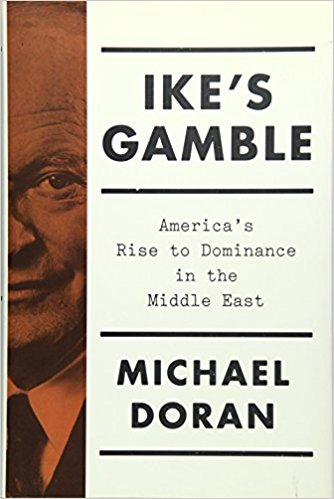 Ike's Gamble: America's Rise to Dominance in the Middle East
Michael Doran
Free Press, Simon & Schuster | 2016
This major retelling of the Suez Crisis of 1956—one of the most important events in the history of US policy in the Middle East—shows how President Eisenhower came to realize that Israel, not Egypt, is America's strongest regional ally.
In 1956 President Nasser of Egypt moved to take possession of the Suez Canal, thereby bringing the Middle East to the brink of war. The British and the French, who operated the canal, joined with Israel in a plan to retake it by force. Despite the special relationship between England and America, Dwight Eisenhower intervened to stop the invasion.
In Ike's Gamble, Michael Doran shows how Nasser played the US, invoking America's opposition to European colonialism to drive a wedge between Eisenhower and two British Prime Ministers, Winston Churchill and Anthony Eden. Meanwhile, in his quest to make himself the strongman of the Arab world, Nasser was making weapons deals with the USSR and destabilizing other Arab countries that the US had been courting. The Suez Crisis was his crowning triumph. In time, Eisenhower would conclude that Nasser had duped him, that the Arab countries were too fractious to anchor America's interests in the Middle East, and that the US should turn instead to Israel.
Affording deep insight into Eisenhower and his foreign policy, this fascinating and provocative history provides a rich new understanding of how the US became the power broker in the Middle East.
Card image courtesy NARA
View More