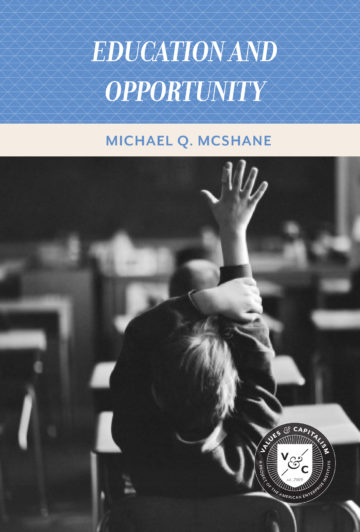 Education and Opportunity
Michael Q. McShane
AEI Press | 2014
Education has the potential to open incredible doors to opportunity. Yet despite unprecedented levels of public school funding, far too many students in America never enjoy the benefits that can result from a high-quality education.
In "Education and Opportunity," Michael Q. McShane proposes a market-based approach to revitalizing US education — one that fosters innovation and encourages competition via school choice, education savings accounts, and charter schools. But as with any sector of the economy that moves from a public monopoly to market-led solutions, smart stabilization and support from other institutions are essential for making a decentralized school system effective.
McShane lays out a compelling case for education reform that encourages wiser use of technology and a "marketplace of education options" that can help today's students succeed in tomorrow's economy.
View More