This two-week seminar will explore foundations of conservative thought in the works of Edmund Burke and Adam Smith.
Edmund Burke is known as the West's first modern and arguably greatest conservative thinker; Adam Smith, as the founding father of capitalism. Through sustained engagement with key texts by both thinkers, students will be introduced to the original arguments for and debates over such concepts as freedom, equality, individual rights, representative government, and free enterprise, as well as the conceptions of human nature and human excellence on which these arguments were founded. In shedding light on the character of Burke and Smith's political vision, students will also attempt to compare their thought to current strands of conservatism and liberalism in order to meditate deeply on the nature of political ideology itself.
Images: Peter Tillemans, Commons in Session, 1810 | Kazimierz Wojniakowski,The Passing of the 3rd of May Constitution, 1791
Ryan Patrick Hanley lectures on Adam Smith
Faculty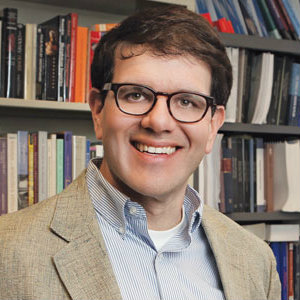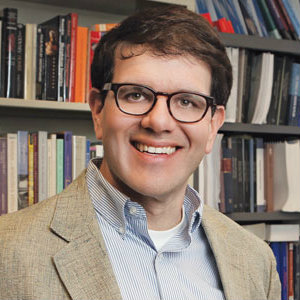 Ryan P. Hanley
Ryan Patrick Hanley is Professor of Political Science at Boston College. Previously, he was the Mellon Distinguished Professor of Political Science at Marquette University. His research in the history of political philosophy focuses on the Enlightenment.
He is the author of Our Great Purpose: Adam Smith on Living a Better Life (Princeton University Press, 2019), Love's Enlightenment: Rethinking Charity in Modernity (Cambridge University Press, 2016), and Adam Smith and the Character of Virtue (Cambridge University Press, 2009). His edited volumes include Adam Smith: His Life, Thought, and Legacy (Princeton University Press, 2016), the Penguin Classics edition of Adam Smith's Theory of Moral Sentiments (Penguin, 2010), and with Darrin M. McMahon, The Enlightenment: Critical Concepts in History, 5 vols. (Routledge, 2010).
His articles have appeared or are forthcoming in American Political Science Review, American Journal of Political Science, Journal of Politics, European Journal of Political Theory, Review of Politics, Social Philosophy & Policy, History of Political Thought, Journal of the History of Philosophy, Revue internationale de philosophie, and Archiv für Geschichte der Philosophie.
Professor Hanley received his B.A. from the University of Pennsylvania, his M.Phil. from Cambridge University, and his Ph.D. from the Committee on Social Thought at the University of Chicago. Prior to Marquette, he was a Mellon Postdoctoral Fellow at Yale University's Whitney Humanities Center.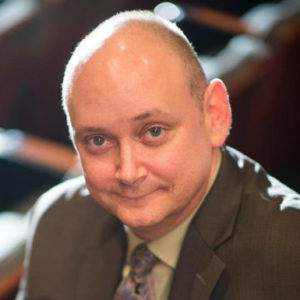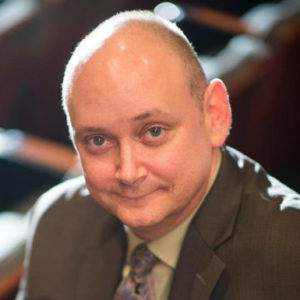 Greg Weiner
Greg Weiner is associate professor of Political Science, founding director of the Daniel Patrick Moynihan Center for Scholarship and Statesmanship, and Provost at Assumption College. He is the author of American Burke: The Uncommon Liberalism of Daniel Patrick Moynihan and Old Whigs: Burke, Lincoln and the Politics of Prudence.
Professor Weiner's research and teaching converge at the intersection of political theory and the Constitution. His research and teaching interests include the political theory of the Constitution, the political thought of James Madison, civil liberties and the role of the Supreme Court. Winner of the nationally awarded Jack Miller Center's Chairman's Prize for the best dissertation in American Political Thought, he was a Postdoctoral Research Associate with the Political Theory Project at Brown University and has taught at Georgetown and Johns Hopkins Universities.
Professor Weiner's research and teaching are informed by the several years he spent as a high-level aide and consultant in national politics, including serving as Communications and Policy Director to U.S. Senator Bob Kerrey, D-Nebraska, and as founder of the Washington, D.C.-based speechwriting firm Content Communications, LLC.
Download the Full Syllabus
Preview the Syllabus by Week/Session