Shakespeare's works have inspired generations of playwrights and authors, introducing a new style of storytelling that we take for granted in contemporary times. It wasn't just his storytelling techniques that we can learn from, however. Shakespeare's plays often incorporate astute, fruitful lessons concerning the fall and rise of emperors, the blossom and ruin of friendships, the tension between families and kingdoms, and how political rulers navigate these domains. Ultimately, the political themes in Shakespeare's The Tempest and King Lear contain wisdom about the complexity of relationships, romance, and the consequences when these encounter one's aspirations for power.
In this course, fellows will examine what these two plays reveal about the political themes of ambition and honor, love and friendship, and usurpers.
Image: Edwin Austin Abbey, King Lear, Act I, Scene I (Cordelia's Farewell), 1897-1898 | Ford Madox Brown, Lear and Cordelia, 1849–54
Mary P. Nichols on Friendship in Aristotle's 'Ethics.'
This course was part of our residential Political Studies Program. Fellows participate in morning seminars and meet prominent men and women in public life over afternoon and evening sessions.
Faculty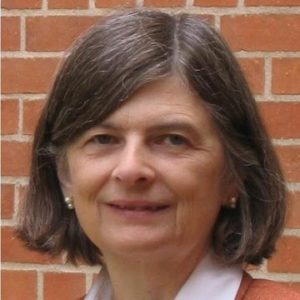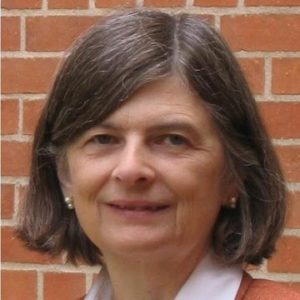 Mary P. Nichols
Mary P. Nichols is Professor Emerita of Political Science at Baylor University. She is author of Thucydides and the Pursuit of Freedom, and Socrates on Friendship and Community: Reflections on Plato's Symposium, Phaedrus, and Lysis. Her published works include a study of directors Woody Allen, John Ford, and Alfred Hitchcock, as well as investigations into the works of ancient political philosophers including Plato, Aristotle and Thucydides.
Professor Nichols has not only published articles in American Political Science Review, the Review of Politics, and Perspectives on Political Science, but she also serves on their editorial boards. She has delivered lectures on ancient political theory, Shakespeare, and film, and she is a senior fellow at the Alexander Hamilton Institute. She has also taught at Fordham University, the University of Delaware, and St. John's College Annapolis. Professor Nichols received her Ph.D. from University of Chicago, her M.A. from Kansas University, and her  B.A. from Tulane University.
Download the Full Syllabus
Preview the Syllabus by Week/Session