Young people with ambitions often want to lead politically successful lives that are also morally serious lives. Is this possible? Can we both do well and be good? Or do the demands of political life, the needs of the community, and the dilemmas of leadership make ordinary morality impossible for those who seek power and influence?
In this opening week to the Hertog Political Studies Program, fellows will engage with these questions through a close reading of Plato's Gorgias. They will reflect on the ethical dilemmas implied by the pursuit of power, in politics and other realms, and on how human beings should conduct themselves in a world in which the demands of justice and the demands of political necessity often seem to conflict.
Image: The Death of Socrates, courtesy of Wikipedia Commons.
Benjamin Storey and Leon Kass discuss the Ten Commandments
This course was part of our residential Political Studies Program. Fellows participate in morning seminars and meet prominent men and women in public life over afternoon and evening sessions.
Faculty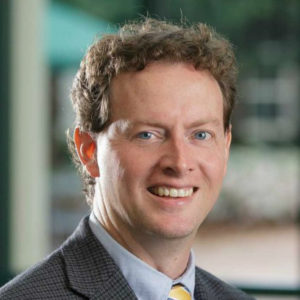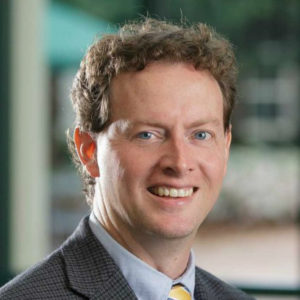 Benjamin Storey
Benjamin Storey is a senior fellow in Social, Cultural, and Constitutional Studies at the American Enterprise Institute (AEI). He is concurrently a research professor at Furman University, where he previously served as Jane Gage Hipp Professor of Politics and International Affairs and director of the Tocqueville Program. At AEI, he focuses on political philosophy, civil society, and higher education, and he is the co-organizer of a conference series on the future of the American university.
In 2016–17, Dr. Storey was a visiting fellow at the James Madison Program in American Ideals and Institutions at Princeton University. From 2010 to 2012, he was the director of a National Endowment for the Humanities "Enduring Questions" course development project. He has also taught at the Hertog Political Studies Program, the Tikvah Fund, and the William F. Buckley, Jr. Program at Yale.
Dr. Storey is the coauthor, with his wife, Jenna Silber Storey, of Why We Are Restless: On the Modern Quest for Contentment (Princeton University Press, 2021). Together, the Storeys are working on a book titled, The Art of Choosing: How Liberal Education Should Prepare You For Life.
He has a Ph.D. and M.A. from the Committee on Social Thought at the University of Chicago and a B.A. from the University of North Carolina at Chapel Hill.
Download the Full Syllabus
Preview the Syllabus by Week/Session