Are we entering a dangerous new age of nuclear proliferation? A world in which the use of nuclear weapons is truly imaginable or even likely? And do the democratic nations of the world have a strategy to preserve order and protect themselves in this brave new world?
This one-week course will explore the ways nuclear weapons transformed the world we inhabit today, the effects of nuclear weapons on the conduct of international politics, and how policymakers have dealt with the issue of the shifting strategic balance, especially the loss of the American nuclear monopoly. Through background readings and discussion of case studies, students will gain the historical, strategic, and theoretical background necessary to allow them to understand and assess the key debates and policies regarding nuclear weapons that the United States will likely face in the coming decades.
The course will consist of two sessions per day. Each morning, students will participate in a seminar led by former under-secretary of defense Eric Edelman, who helped manage the nuclear portfolio for the George W. Bush administration. Each afternoon, they will hear from a leading expert or practitioner on the real strategic, moral, and political challenges of the current nuclear era. Past guest speakers have included Hal Brands (AEI), Matthew Kroenig (Georgetown), and Ray Takeyh (Council on Foreign Relations).
Image courtesy GlobalSecurity.org
Eric Edelman on today's global threats
This one-week course will take place in Washington, DC. It is a full-time commitment for Monday–Friday, with required sessions in the morning, afternoon, and some evenings.
Faculty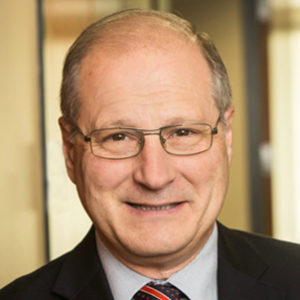 Eric S. Edelman
Eric S. Edelman is a Counselor at the Center for Strategic and Budgetary Assessments and the Roger Hertog Distinguished Practitioner-in-Residence at the Philip Merrill Center for Strategic Studies at Johns Hopkins. He has served as U.S. ambassador to the Republics of Finland and Turkey.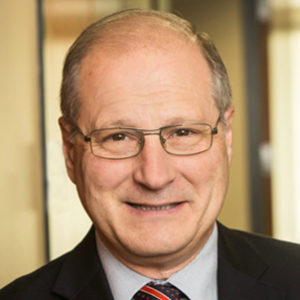 Eric S. Edelman
Ambassador Eric S. Edelman retired as a career minister from the U.S. Foreign Service on May 1, 2009. He is currently a Roger Hertog Practitioner in Residence at Johns Hopkins SAIS and Counselor at the Center for Strategic and Budgetary Assessments.
Edelman has served in senior positions at the Departments of State and Defense as well as the White House where he led organizations providing analysis, strategy, policy development, security services, trade advocacy, public outreach, citizen services and congressional relations. As the undersecretary of defense for policy (August, 2005-January 2009) he oversaw strategy development as DoD's senior policy official with global responsibility for bilateral defense relations, war plans, special operations forces, homeland defense, missile defense, nuclear weapons and arms control policies, counter-proliferation, counter-narcotics, counter-terrorism, arms sales, and defense trade controls.
He served as U.S. ambassador to the Republics of Finland and Turkey in the Clinton and Bush Administrations and was principal deputy assistant to the vice president for national security affairs. In other assignment he has been chief of staff to Deputy Secretary of State Strobe Talbott, special assistant to Undersecretary of State for Political Affairs Robert Kimmitt and special assistant to Secretary of State George Shultz. His other assignments include the State Department Operations Center, Prague, Moscow, and Tel Aviv, where he was a member of the U.S. Middle East delegation to the West Bank/Gaza autonomy talks.
He has been awarded the Department of Defense Medal for Distinguished Public Service, the Presidential Distinguished Service Award, and several Department of State Superior Honor Awards. In January 2011 he was awarded the Legion d'Honneur by the French Government.
He received a bachelor's degree in history and government from Cornell University and a doctorate in U.S. diplomatic history from Yale University.
Download the Full Syllabus
Preview the Syllabus by Week/Session