Join us on January 22, 2021 at 3pm EST for a virtual conversation with University of Dallas President, Thomas Hibbs.
The outbreak of the coronavirus has become a major disruption to colleges and universities across the country. In this conversation, Thomas Hibbs, President of the University of Dallas, will describe the impact of the pandemic on one small liberal arts institution, as it sought to reopen its campus amid mounting public health and financial challenges. In reflecting on UD's experience, Dr. Hibbs will assess the future of liberal arts education in colleges and universities and discuss why the liberal arts are more necessary than event.
This conversation will be moderated by Professor Jacob Howland, who is teaching a seminar on Dostoevsky's Demons with Humanities at Hertog.
We welcome you to register for this virtual event, and suggest reading "America has to deal with its past, but not the way we think," as well as, "The Liberating Power of the Humanities" by Thomas Hibbs.
Speakers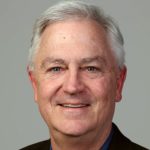 Dr. Thomas Hibbs is the first alumnus to serve as president of the University of Dallas, where he received his B.A. in English ('82) and M.A. in philosophy ('83). From 2003 to 2019, he was dean of the Honors College and distinguished professor of ethics and culture at Baylor University. Dr. Hibbs has published more than 30 scholarly articles and has written, edited or provided introductions for 12 books, including three on the thought of Thomas Aquinas. His most recent book is Wagering on an Ironic God: Pascal on Philosophy and Faith.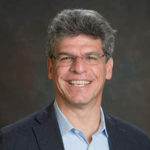 Jacob Howland is McFarlin Professor of Philosophy Emeritus at the University of Tulsa. He has written about Plato, Aristotle, Xenophon, Kierkegaard, the Talmud, the Holocaust, ideological tyranny, and other subjects. His most recent book is Glaucon's Fate: History, Myth, and Character in Plato's Republic.
Image of lecture hall courtesy by Wokandapix from Pixabay