The purpose of this seminar is to introduce students to the concept of grand strategy—the components of such strategies and the processes to develop them. The seminar will specifically examine American grand strategy. In looking at examples of US strategy—from the Founding to the present day—we will seek to understand why the leaders took the decisions they did, what the benefits and costs of these decisions were, what alternatives they may have had, and how they harnessed the tools at their disposal to achieve the objectives they set.
Image: General Douglas MacArthur observes the naval shelling of Incheon, Korea from USS Mt. McKinley, September 1950
Jakub Grygiel interviews Kiron Skinner on the Trump Doctrine
Faculty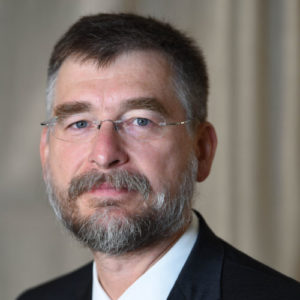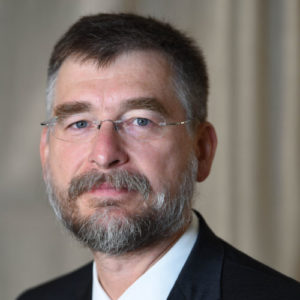 Jakub J. Grygiel
Jakub Grygiel is an Associate Professor at the Catholic University of America. From 2017–2018, he was a senior advisor to the Secretary of State in the Office of Policy Planning working on European affairs.
Previously, he was a Senior Fellow at the Center for European Policy Analysis and on the faculty of SAIS-Johns Hopkins University. He has previously worked as a consultant for the OECD in Paris and the World Bank in Washington.
His most recent book is Return of the Barbarians: Confronting Non-State Actors from Ancient Rome to the Present. He is coauthor of The Unquiet Frontier: Rising Rivals, Vulnerable Allies, and the Crisis of American Power (with A. Wess Mitchell) and also the author of Great Powers and Geopolitical Change. His writings on international relations and security studies have appeared in The American Interest, Journal of Strategic Studies, Orbis, Commentary, Joint Forces Quarterly, Political Science Quarterly, as well as U.S., Swiss, Polish and Italian newspapers. He earned a Ph.D., M.A. and an MPA from Princeton University, and a BSFS Summa Cum Laude from Georgetown University.
Download the Full Syllabus
Preview the Syllabus by Week/Session