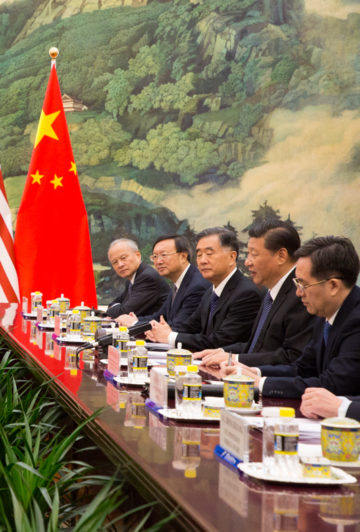 Chinese Grand Strategy
Daniel Blumenthal
Hertog Foundation | 2018
Are the U.S. and China heading for a new cold war? With President Xi Jinping tightening his grip on power, China has positioned itself to expand its influence all across Asia and into the West. In response, the Trump Administration is rolling out a new Asia grand strategy to counter China's militarization and expansionism.
But for the U.S. to compete effectively with a "revisionist" China,  it is critical that American strategists develop a deeper understanding of how China's strategy and statecraft has developed in the modern period. This one-week course will examine the goals and purposes of China's grand strategy – and, more specifically, its "dream" of "great national rejuvenation."
In this seminar, students will explore major continuities and discontinuities in China's approach to the modern world from the height of the Qing Empire through 2016 (a period roughly equivalent to the existence of the United States). And they will examine how current Chinese strategy seeks to shape its future.
Image courtesy The White House