Join us on January 29, 2021 at 3pm EST for a virtual conversation with Jon Baskin & Anastasia Beg of The Point.
Are the humanities in crisis? The pandemic has exacerbated trends already underway at many universities and colleges – from declining enrollment in disciplines like history and literature to program and budget cuts, including the closure of entire departments. But in a recent New York Times essay, Jon Baskin and Anastasia Berg – editors of The Point – argue that we should look beyond the academy for a renewal of humanistic inquiry. In this conversation, they will explore how new institutions and ventures can help sustain an enduring conversation about how to live well.
This conversation will be moderated by Professor Bryan Garsten, director of the Yale Humanities Program.
We encourage you to register for this event, and suggest that you read their New York Times essay, "How to Reopen the American Mind" or The Reopening of the American Mind: 10 Years of The Point.
Speakers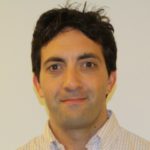 Jon Baskin is a founding editor of The Point, a thrice-yearly magazine of philosophical essays and criticism. He is also is Instructor and Associate Director for the M.A. Program in Creative Publishing and Critical Journalism at The New School for Social Research. His first book, Ordinary Unhappiness: The Therapeutic Fiction of David Foster Wallace, was published by Stanford Press in August 2019. In 2016, he earned his Ph.D. in Social Thought from the University of Chicago, where he focused on the intersection between literature and philosophy.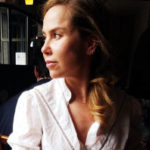 Anastasia Berg is Assistant Professor of Philosophy at the Hebrew University of Jerusalem and an editor at The Point. In collaboration with Rachel Wiseman, she is the author of What Are Children For?, forthcoming with St. Martin's Press. She holds an M.A. and joint degree Ph.D. from the Committee on Social Thought and the Philosophy Department at the University of Chicago.