Application Deadline
January 15, 2018
Apply Now
The North Korean nuclear crisis represents a decades-long failure of policy across multiple administrations of both major parties. It may also be a harbinger of the challenges American will face in a more proliferated world and the choices that may determine the extent of future proliferation. In this weekend seminar, students will look at the strategic options for dealing with North Korea and its nuclear program. As they gain a more detailed understanding of the background and current contours of the North Korean nuclear crisis, they will also explore how the challenges we have faced in responding to North Korea offer important lessons that apply to American efforts to combat Iran's nuclear ambitions as well as Russia and China's revisionist agendas.
Discussion sessions will be punctuated with expert guest discussions over lunch and dinner, and culminate in a crisis simulation, which will allow students to apply their knowledge in a focused discussion of how North Korea may seek to fundamentally challenge the American alliance system in Northeast Asia.
Time and Location
The weekend seminar will take place in Washington, DC. It is a full-time commitment for Friday–Sunday, with required sessions in the morning, afternoon, and some evenings.
PREVIEW THE SYLLABUS BY WEEK/SESSION
Friday
The first session will focus on three turning points in the effort to halt North Korea's nuclear program – the 1994 standoff, the culmination of the Six-Party Talks in 2005-2006, and the transition between the Obama and Trump administrations. These discussions will familiarize participants with the history of North Korea's nuclear program and debate prior administration's efforts.
Saturday
Simply calling North Korean military actions "provocations" and "terrorism" fails to fully capture the scope of regime objectives. In reality, Pyongyang has combined military and diplomatic initiatives in efforts to change the behavior of its neighbors, establish legitimacy during leadership succession, and establish tactical advantages over South Korea and the United States. Participants will discuss whether these efforts and U.S. response have been successful.
The defense of allies from external aggression has been a core objective of American foreign policy for over 70 years. Participants will discuss how North Korea seeks to challenge the credibility of these commitments and American efforts to strengthen them. This will set up a debate on whether the United States should seek more dramatic changes – such as a "NATO for Asia" or the proliferation of nuclear weapons to such allies as Japan and South Korea – in response to new challenges.
Sunday
Other courses you might be interested in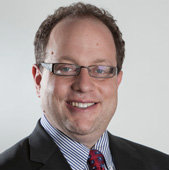 DAN BLUMENTHAL
Dan Blumenthal is the director of Asian Studies at the American Enterprise Institute, where he focuses on East Asian security issues and Sino-American relations. Mr. Blumenthal has both served in and advised the U.S. government on China issues for over a decade. Previously, he was the John A. van Beuren Chair Distinguished Visiting Professor at the U.S. Naval War College.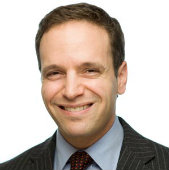 VANCE SERCHUK
Vance Serchuk is executive director of the KKR Global Institute. Prior to joining KKR, Mr. Serchuk served for six years as the senior national security advisor to Senator Joseph Lieberman (I-Connecticut).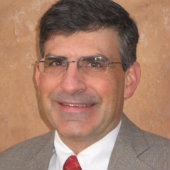 PAUL CARRESE
Paul Carrese is the founding Director of the School of Civic and Economic Thought and Leadership at Arizona State University, having served for 19 years as professor of political science at the U.S. Air Force Academy, where he co-founded and served as director of the Academy's great-books honors program.