Application Deadline
Applications now closed
Apply Now
Part of our 7-week
Political Studies Program
. Apply for this course or our full summer program. $500 stipend, plus course materials and housing.
In the quarter century since the end of the Cold War, every American president has entered office optimistic about the prospects of forging a strategic partnership with post-Soviet Russia. None has succeeded.
With relations between Washington and Moscow now at their lowest point in decades, the question of whether the United States and Russia are doomed to be antagonists on the world stage has assumed new urgency and significance. Are the repeated failed attempts at building enduring cooperation between our countries since 1991 the consequence of avoidable errors and miscalculations? Or is the persistence—and resurgence—of U.S.-Russian rivalry the product of deeper, structural forces on both sides?
The course will consist of two sessions per day over a one-week period. In seminar discussions, led by national security expert Vance Serchuk, students will examine the history of U.S.-Russian relations from the fall of the Berlin Wall to the invasion of Ukraine and the 2016 presidential election. They will also hear from leading policymakers and scholars with a view toward exploring how U.S. policy regarding Russia reveals important truths about the character of American power itself—and what it means for the future. Past guest lecturers have included Dan Fried (Atlantic Council), Jamie Fly (German Marshall Fund), and Julia Ioffe (The Atlantic), among others.
Time and Location
This one-week course will take place in Washington, DC. It is a full-time commitment for Monday–Friday, with required sessions in the morning, afternoon, and some evenings.
Other courses you might be interested in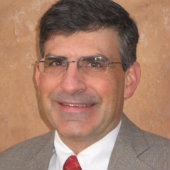 PAUL CARRESE
Paul Carrese is the founding Director of the School of Civic and Economic Thought and Leadership at Arizona State University, having served for 19 years as professor of political science at the U.S. Air Force Academy, where he co-founded and served as director of the Academy's great-books honors program.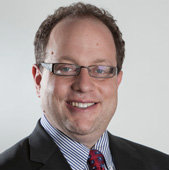 DAN BLUMENTHAL
Dan Blumenthal is the director of Asian Studies at the American Enterprise Institute, where he focuses on East Asian security issues and Sino-American relations. Mr. Blumenthal has both served in and advised the U.S. government on China issues for over a decade. Previously, he was the John A. van Beuren Chair Distinguished Visiting Professor at the U.S. Naval War College.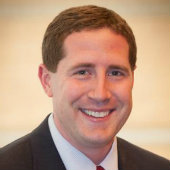 CHRISTOPHER GRIFFIN
Christopher Griffin is a national security expert, specializing in U.S. foreign and defense policy toward the Asia-Pacific. He served as legislative director to Senator Joseph I. Lieberman, advising the senator on the full range of legislative proposals and key votes.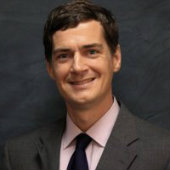 HUGH LIEBERT
Hugh Liebert is assistant professor of American politics, policy, and strategy in the department of social sciences at the United States Military Academy. His primary areas of interest are Greek and Roman political thought and American politics. He is the author of Plutarch's Politics: Between City and Empire.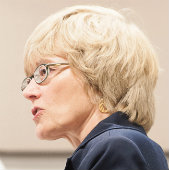 DIANA SCHAUB
Diana J. Schaub is professor of political science at Loyola University Maryland and a member of the Hoover Institution's task force on The Virtues of a Free Society. She is the author of Erotic Liberalism: Women and Revolution in Montesquieu's "Persian Letters", along with a number of book chapters and articles in the fields of political philosophy and American political thought.