Application Deadline
Applications now closed
Apply Now
$500 stipend, plus course materials and housing.
Are we entering a dangerous new age of nuclear proliferation? A world in which the use of nuclear weapons is truly imaginable or even likely? And do the democratic nations of the world have a strategy to preserve order and protect themselves in this brave new world?
This one-week course will explore the ways nuclear weapons transformed the world we inhabit today, the effects of nuclear weapons on the conduct of international politics, and how policymakers have dealt with the issue of the shifting strategic balance, especially the loss of the American nuclear monopoly. Through background readings and discussion of case studies, students will gain the historical, strategic, and theoretical background necessary to allow them to understand and assess the key debates and policies regarding nuclear weapons that the United States will likely face in the coming decades.
The course will consist of two sessions per day. Each morning, students will participate in a seminar led by former under-secretary of defense Eric Edelman, who helped manage the nuclear portfolio for the George W. Bush administration. Each afternoon, they will hear from a leading expert or practitioner on the real strategic, moral, and political challenges of the current nuclear era.
Time and Location
This one-week course will take place in Washington, DC. It is a full-time commitment for Monday–Friday, with required sessions in the morning, afternoon, and some evenings.
PREVIEW THE SYLLABUS BY WEEK/SESSION
Readings:
Lawrence Freedman, Deterrence (Malden, MA: Polity Press, 2008), pp. 26–59
Henry A. Kissinger, The Necessity for Choice (New York: Doubleday Anchor Books, 1961), pp. 10–58
Evan Braden Montgomery, Extended Deterrence in the Second Nuclear Age, (Washington, DC: Center for Strategic and Budgetary Assessments, 2015), pp. 1–37
Timothy W. Crawford, "The Endurance of Extended Deterrence: Continuity, Change, and Complexity in Theory and Policy," in Paul, Morgan and Wirtz, Complex Deterrence:  Strategy in the Global Age (Chicago: University of Chicago Press, 2009), pp. 277–99
Readings:
Memorandum for President Kennedy, 16 February 1963
Francis J. Gavin, "Strategies of Inhibition: S. Grand Strategy, the Nuclear Revolution, and Nonproliferation," International Security, 40:1, pp. 9–46
Hal Brands, "Rethinking Nonproliferation: LBJ, the Gilpatric Committee, and U.S. National Security Policy," The Journal of Cold War Studies, 8:2, pp. 82–113;
Matthew Kroenig, "U.S. Nuclear Weapons and Non-Proliferation: Is There a Link?" Journal of Peace Research, 53:2, pp. 166–79
Readings:
Andrew Krepinevich, Critical Mass: Nuclear Proliferation in the Middle East, (Washington, DC: Center for Strategic and Budgetary Assessments, 2013), pp. 33–60
Andrew Krepinevich and Jacob Cohn, Rethinking Armageddon: Scenario Planning in the Second Nuclear Age, (Washington, DC: 2016), pp. 10–22 and 65–81
Vipin Narang, "Nuclear Strategies of Emerging Nuclear Powers: North Korea and Iran," The Washington Quarterly, 38:1, pp. 73–91
Narang, "Strategies of Nuclear Proliferation: How States Pursue the Bomb,"  International Security, 41:3, pp. 110–50
Recommended Reading: 
Narang, "What Does it Take to Deter?: Regional Power, Nuclear Postures and International Conflict," Journal of Conflict Resolution, 57:3, pp. 478–508
Readings:
Keir A. Lieber and Daryl G. Press, "The New Era of Counterforce: Technological Change and the Future of Nuclear Deterrence," International Security, 41:4, pp. 9–49
Stephen J. Cimbala, "Nuclear Deterrence and Cyber Warfare: Coexistence or Competition," Defense and Security Analysis, 33:3, pp. 193–208
Speier, Nacouzi, Lee, and Moore, Hypersonic Missile Nonproliferation: Hindering the Spread of a New Class of Weapons, (Santa Monica, CA: RAND Corporation, 2017), pp. 7–19
Kareem Ayoub and Kenneth Payne, "Strategy in the Age of Artificial Intelligence," Journal of Strategic Studies, 39:5-6; pp. 793–819
Matthew Kroenig and Tristan Volpe, "3-D Printing the Bomb? The Nuclear Nonproliferation Challenge," The Washington Quarterly, 38:3, pp. 7–19
Thomas C. Mahnken, "Future Scenarios of Limited Nuclear Conflict," in Larsen and Kartchner, On Limited Nuclear War in the 21st Century, (Stanford, CA: Stanford U. Press, 2014) pp. 129–43
Bruce Bennett, "On U.S. Preparedness for Limited Nuclear War," in Larsen and Kartchner, pp. 211–41.
Other courses you might be interested in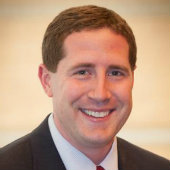 CHRISTOPHER GRIFFIN
Christopher Griffin is a national security expert, specializing in U.S. foreign and defense policy toward the Asia-Pacific. He served as legislative director to Senator Joseph I. Lieberman, advising the senator on the full range of legislative proposals and key votes.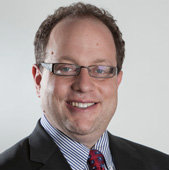 DAN BLUMENTHAL
Dan Blumenthal is the director of Asian Studies at the American Enterprise Institute, where he focuses on East Asian security issues and Sino-American relations. Mr. Blumenthal has both served in and advised the U.S. government on China issues for over a decade. Previously, he was the John A. van Beuren Chair Distinguished Visiting Professor at the U.S. Naval War College.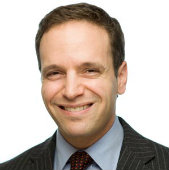 VANCE SERCHUK
Vance Serchuk is executive director of the KKR Global Institute. Prior to joining KKR, Mr. Serchuk served for six years as the senior national security advisor to Senator Joseph Lieberman (I-Connecticut).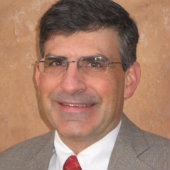 PAUL CARRESE
Paul Carrese is the founding Director of the School of Civic and Economic Thought and Leadership at Arizona State University, having served for 19 years as professor of political science at the U.S. Air Force Academy, where he co-founded and served as director of the Academy's great-books honors program.