Application Deadline
Applications now closed
Apply Now
Part of our 7-week
Political Studies Program
. Apply for this course or our full summer program. $500 stipend, plus course materials and housing.
This one-week course is a seminar in Chinese grand strategy and foreign policy. Students will explore major continuities and discontinuities in China's approach to the modern world from the height of the Qing Empire through 2016 (a period roughly equivalent to the existence of the United States). And they will examine how current Chinese strategy seeks to shape its future.
As the People's Republic of China rises to preeminence in word affairs, it is critical that U.S. strategists develop a deeper understanding of how China's strategy and statecraft has developed in the modern period. What makes Chinese strategy unique is the fact that China is both a civilization and a nation-state – or "a civilization pretending to be a nation-state," as sinologist Lucian Pye has described it, and that duality shapes its international relations.
Throughout China's strategic history, it has faced critical turning points. Given our time constraints, the course will begin with late Qing China, when the Middle Kingdom was at the height of its power and had organized its foreign relations into what is now commonly referred to as the "Chinese world order." Students will then look at the attempts of the new Chinese nation-state to "reunify" the Qing borders and to contend with a succession of tectonic shifts in world affairs (1911 to 1949). Next, students will examine the period of "Maoist" foreign policy (1949 to Mao's death). Finally, students will consider the period of "reform and opening," from 1978 to the present, and discuss whether China's grand strategy faces a new turning point as the global order is undergoing severe strain.
The course will consist of two sessions per day. Each morning, students will participate in a seminar led by China expert Daniel Blumenthal. Each afternoon, they will hear from a leading scholar or practitioner on that individual's area of expertise. Past guest speakers have included Andrew May (Office of Net Assessment, Department of Defense), Ely Ratner (Council on Foreign Relations), and Derek Scissors (American Enterprise Institute), among others.
Time and Location
This one-week course will take place in Washington, DC. It is a full-time commitment for Sunday–Friday, with required sessions in the morning, afternoon, and some evenings.
Other courses you might be interested in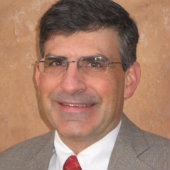 PAUL CARRESE
Paul Carrese is the founding Director of the School of Civic and Economic Thought and Leadership at Arizona State University, having served for 19 years as professor of political science at the U.S. Air Force Academy, where he co-founded and served as director of the Academy's great-books honors program.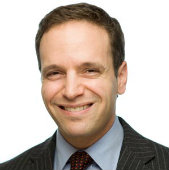 VANCE SERCHUK
Vance Serchuk is executive director of the KKR Global Institute. Prior to joining KKR, Mr. Serchuk served for six years as the senior national security advisor to Senator Joseph Lieberman (I-Connecticut).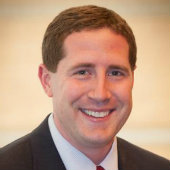 CHRISTOPHER GRIFFIN
Christopher Griffin is a national security expert, specializing in U.S. foreign and defense policy toward the Asia-Pacific. He served as legislative director to Senator Joseph I. Lieberman, advising the senator on the full range of legislative proposals and key votes.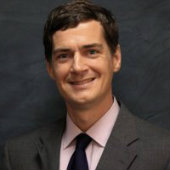 HUGH LIEBERT
Hugh Liebert is assistant professor of American politics, policy, and strategy in the department of social sciences at the United States Military Academy. His primary areas of interest are Greek and Roman political thought and American politics. He is the author of Plutarch's Politics: Between City and Empire.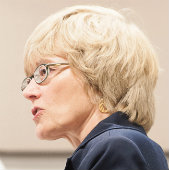 DIANA SCHAUB
Diana J. Schaub is professor of political science at Loyola University Maryland and a member of the Hoover Institution's task force on The Virtues of a Free Society. She is the author of Erotic Liberalism: Women and Revolution in Montesquieu's "Persian Letters", along with a number of book chapters and articles in the fields of political philosophy and American political thought.