Application Deadline
Applications now closed
Apply Now
Part of our 7-week
Political Studies Program
. Apply for this course or our full summer program. $1,000 stipend, plus course materials and housing.
In this two-week seminar, students will explore the differences between ancient and modern political philosophy, with a focus on texts by Aristotle and Machiavelli.
For the first week, led by Professor Robert Bartlett, students will focus on Aristotle's Nicomachean Ethics and Politics. Through a close reading of these texts, students will investigate the relations between virtue and happiness and virtue and politics. Most of the week will be devoted to the Nicomachean Ethics and its study of the human good before following this study into the Politics, particularly its discussion of the kind and quality of regimes.
The second week, led by Professor Vickie Sullivan, will focus on Machiavelli, one of the most profound and challenging political thinkers. He cannot be understood merely by extracting generalizations. One has to take seriously his account of virtue and the low, but solid ground on which he recommends we construct our political regimes, and one must pay attention to particular characters, incidents, and key terms. In particular, students will explore the following themes and terms: founding, corruption, renewal, fortune vs. virtue, ordinary vs. extraordinary, appearance vs. truth, nature, necessity, acquisition, glory, and prudence. Students will read the entirety of The Prince along with excerpts from his Discourses on Livy that cast light on the chapters with which they are paired.
Time and Location
This two-week course will take place in Washington, DC. It is a full-time commitment for Monday–Friday, with required sessions in the morning, afternoon, and some evenings.
Other courses you might be interested in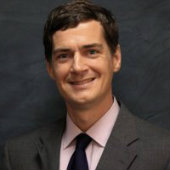 HUGH LIEBERT
Hugh Liebert is assistant professor of American politics, policy, and strategy in the department of social sciences at the United States Military Academy. His primary areas of interest are Greek and Roman political thought and American politics. He is the author of Plutarch's Politics: Between City and Empire.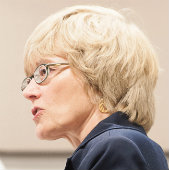 DIANA SCHAUB
Diana J. Schaub is professor of political science at Loyola University Maryland and a member of the Hoover Institution's task force on The Virtues of a Free Society. She is the author of Erotic Liberalism: Women and Revolution in Montesquieu's "Persian Letters", along with a number of book chapters and articles in the fields of political philosophy and American political thought.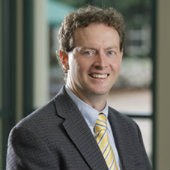 BENJAMIN STOREY
Benjamin Storey teaches the history of political philosophy, and is Co-Director of the Tocqueville Program at Furman University. His forthcoming book is called The Restless Age: Four French Thinkers on the Quest for Self-Knowledge in Modernity.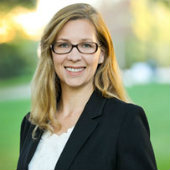 JENNA SILBER STOREY
Jenna Silber Storey is the Director of the Society of Tocqueville Fellows at Furman University. Her research focuses on the work of Carl Schmitt and his influence on the contemporary interest in political theology.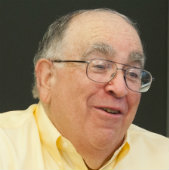 PAUL CANTOR
Paul Cantor is the Clifton Waller Barrett Professor of English and Comparative Literature at the University of Virginia. He has written on a wide range of subjects, including Shakespeare, Romanticism, Austrian economics, and contemporary popular culture.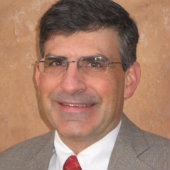 PAUL CARRESE
Paul Carrese is the founding Director of the School of Civic and Economic Thought and Leadership at Arizona State University, having served for 19 years as professor of political science at the U.S. Air Force Academy, where he co-founded and served as director of the Academy's great-books honors program.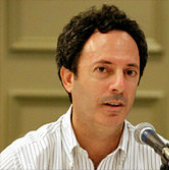 PETER BERKOWITZ
Peter Berkowitz is the Tad and Dianne Taube Senior Fellow at the Hoover Institution, Stanford University. He studies and writes about, among other things, constitutional government, conservatism and progressivism in America, liberal education, national security and law, and Middle East politics.