Application Deadline
Applications now closed
Apply Now
Part of our 7-week
Political Studies Program
. Apply for this course or our full summer program. $1,000 stipend, plus course materials and housing.
In this two-week course, students engage key texts that have helped shape the political idea – and political ideals – of America.
Over the first week, led by Professor Darren Staloff, students will engage the ideas of modern liberal democracy, exploring how the American system has sought to balance the deepest themes of ancient political thought against the imperatives of individual freedom, security, and economic progress that are so central to modern liberal thought. They will examine the relation of nature, reason, rights, and citizenship in forming the core of the American political ethos and search for the philosophical roots of the differences between conservatism and liberalism in the contemporary world. How has the American system established at the Founding been recast through a series of conflicts and debates during the Civil War, the New Deal, and the contemporary period? Many of these conflicts and tensions remain active and vital points of political debate today.
For the second week, led by Professor James W. Ceaser, students will examine the underlying forces of a democratic society through close reading of Alexis de Tocqueville's Democracy in America. Democracy in America surprises and amazes by its breadth and depth, covering almost every important aspect of American life, from politics to economics to culture, and posing some the most penetrating – and troubling – questions about the future of democracy and of civilization.
Time and Location
This two-week course will take place in Washington, DC. It is a full-time commitment for Monday–Friday, with required sessions in the morning, afternoon, and some evenings.
Other courses you might be interested in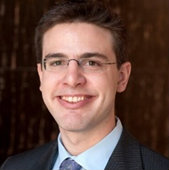 MATTHEW CONTINETTI
Matthew Continetti is editor in chief of the Washington Free Beacon. Prior to joining the Beacon, he was opinion editor of The Weekly Standard, where he remains a contributing editor.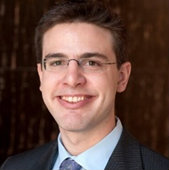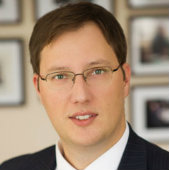 ADAM J. WHITE
Adam J. White is a research fellow at the Hoover Institution based in Washington, DC, writing on the Constitution, regulation, and the courts. He is also executive director of the Center for the Study of the Administrative State at George Mason University's Antonin Scalia Law School.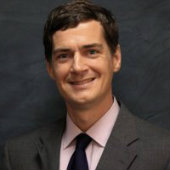 HUGH LIEBERT
Hugh Liebert is assistant professor of American politics, policy, and strategy in the department of social sciences at the United States Military Academy. His primary areas of interest are Greek and Roman political thought and American politics. He is the author of Plutarch's Politics: Between City and Empire.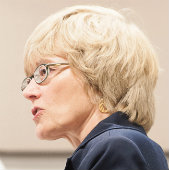 DIANA SCHAUB
Diana J. Schaub is professor of political science at Loyola University Maryland and a member of the Hoover Institution's task force on The Virtues of a Free Society. She is the author of Erotic Liberalism: Women and Revolution in Montesquieu's "Persian Letters", along with a number of book chapters and articles in the fields of political philosophy and American political thought.